Evolution Golf Carts for Sale on Oahu
There's cruising the islands, and there's cruising the islands, and the difference starts with 808 Golf Carts
Wherever you are in Hawaii, we've got your back! And the best part? Inter-island shipping – on the house. Take advantage of our unbeatable selection and prices no matter where you are in Hawaii.
Browse Our Golf Cart Inventory
Are you looking to explore the islands in style? Look no further than 808 Golf Carts, the premier golf cart dealership in Hawaii!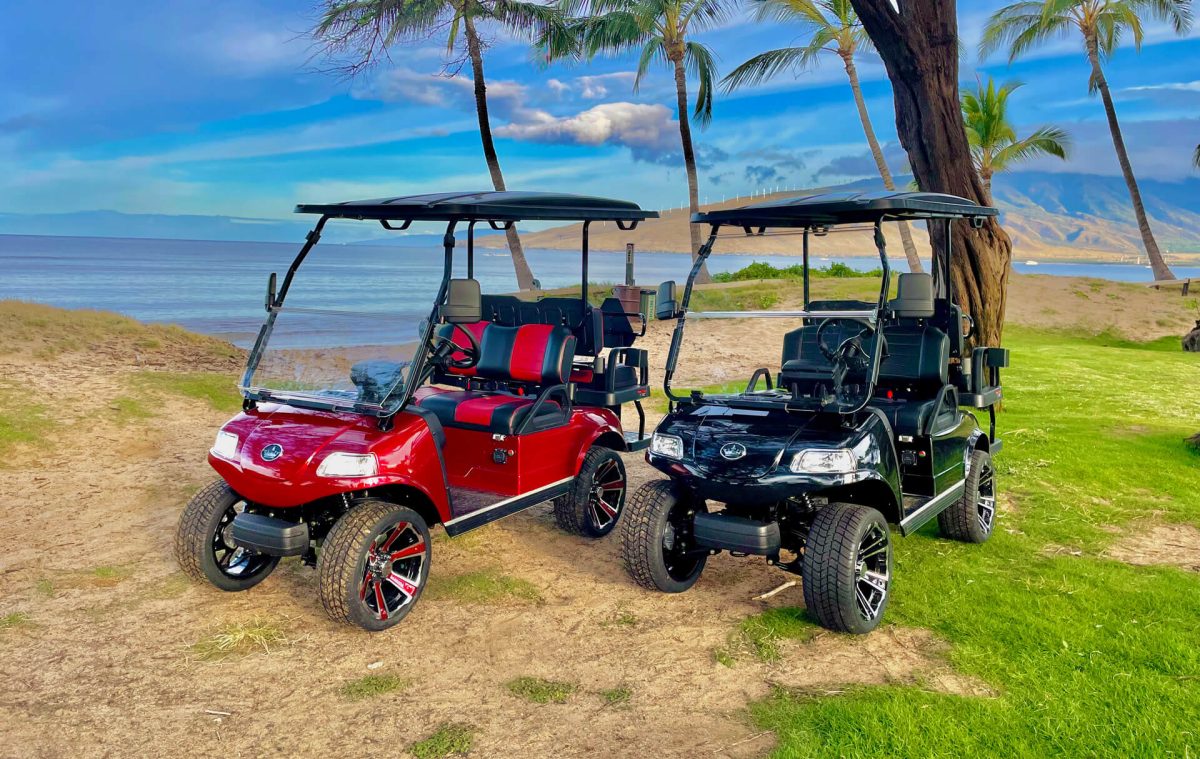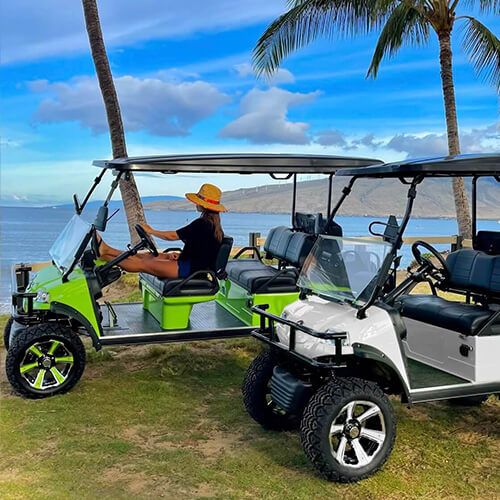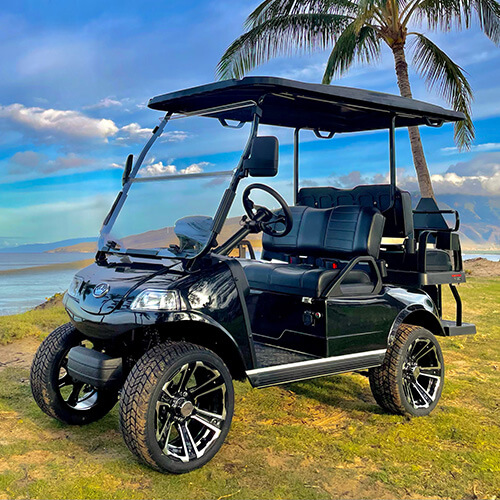 Street Legal 4 Seat Golf Carts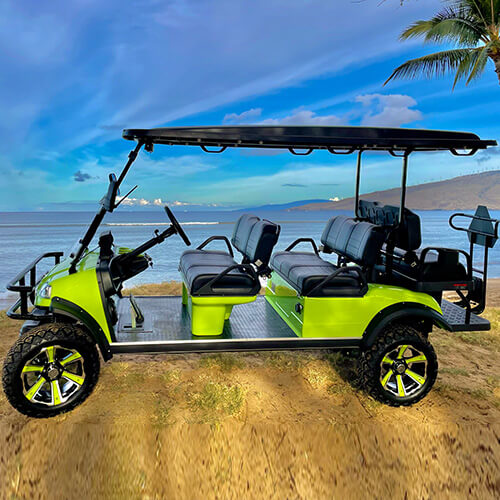 Street Legal 6 Seat Golf Carts
Looking for Golf Carts on Oahu? We're Here for You
At 808 Golf Carts, we pride ourselves on our commitment to customer service. Our team of friendly and knowledgeable experts is here to help you every step of the way, from choosing the perfect cart to arranging delivery to your location. We believe that everyone should have access to top-quality golf carts at affordable prices, and we're dedicated to making that a reality for all of our customers.
Cruise the Hawaiian Islands in Style
At 808 Golf Carts, we are dedicated to getting you and your family cruising in style on the streets and golf courses of the islands. We offer a wide selection of the best street-legal golf carts for sale on Oahu.
If you're looking for a sleek and stylish cart to show off on the streets, we have you covered. Our selection includes Evolution golf carts in a range of colors and styles, so you can make your cart truly your own. Plus, choose between four-seater or six-seater golf carts to fit your whole squad!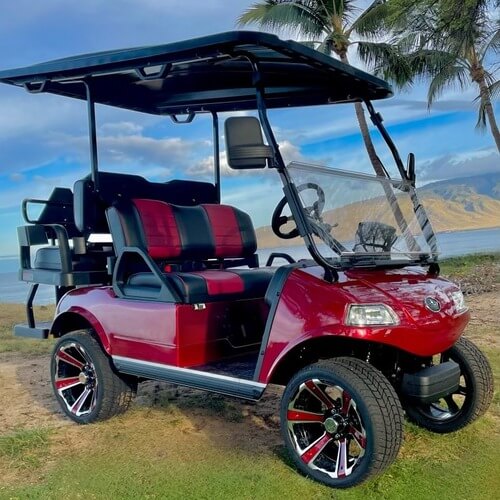 Financing Options for 808 Golf Carts
We all love a good deal, right? At 808 Golf Carts, your wallet is safe and sound. With financing options to suit every bank balance and credit history, we make dreams come true. We offer competitive financing plans and great rates on all of our golf carts and LSV's. Our financing options are great for people of all credit levels. We've got the right plan that fits your needs. 
Contact us if you have any financing questions, or fill out the online credit application and we will get you on the road in your new golf cart!
If you're planning to hit the golf courses of Hawaii, we have the perfect cart to fit your needs. Our selection includes rugged and durable carts designed specifically for golfing, with features like spacious cargo boxes, and comfortable seating.
We're here, waiting with the best Evolution golf carts for sale on Oahu. With our huge selection of carts, every road is a potential adventure.
So why wait? Give us a call today and let us help you find the perfect golf cart for your needs. We're here to help you get the most out of your time in paradise. With our unbeatable selection, affordable prices, and commitment to customer service, 808 Golf Carts is the only choice for golf carts in Hawaii!
CONTACT 808 GOLF CARTS OAHU
It started with a dream on Maui. A vision of golf carts, sunshine, and island cruisin'. Now? We're an island sensation. Whether you're cruising Waikiki, exploring North Shore, or showing off real estate properties to clients, we have what you're looking for with our inventory of golf carts for sale on Oahu.
Your Oahu Adventure Awaits
Oahu's roads are calling, and your golf cart is waiting! Make every journey unforgettable with 808 Golf Cart's extensive selection. Ready to hop in?